Gairnshiel Lodge features luxurious facilities for you and your company to enjoy. Calm, transient interiors and rigorous attention to detail ensure that you will have everything you need for a home-away-from-home comfort.
We welcome friends, families and corporate gatherings up to 16 people on a self catered basis for at least three nights.
9 double king-sized/twin bedrooms with en suite bathroom
Multiple spaces to relax, including dining/meeting room, living room, reading room and games room


Two terraces and outdoor hot tub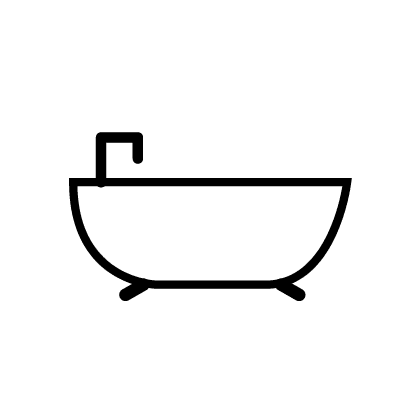 Gairnshiel Lodge opened in May 2018. It's located in the middle of the Cairngorms National Park, surrounded by a majestic landscape of mountains and rolling hills.
The nearest village of Ballater is about 6 miles away. Gairnshiel Lodge directly neighbours the Queen's countryside estate, Balmoral Castle.
Several unique golf courses, as well as three of Scotland's five skiing resorts are located in close proximity to Gairnshiel Lodge.
All our 9 bedrooms are unique but feature the same amenities. Every bedroom at Gairnshiel Lodge has an ensuite bathroom with walk-in shower, two rooms have a bathtub. King-sized beds (that we can arrange as twin beds) with percale bed linen. Our toiletries are from Honest Skincare, they are organic, ethical and handmade in Birmingham.
Gairnshiel works with simple, pure and honest foods. Our well equipped kitchen provides you everything to prepare that perfect family meal.
Experience warm but pure spaces with all the amenities and comfort of a luxury boutique hotel.
The lodge is located alongside the Gairn River, providing a serene and picturesque setting for guests to enjoy. Situated in the heart of the Scottish Highlands, the lodge is surrounded by stunning natural landscapes and breathtaking scenery.
With a extensive range of options available, such as hiking, fishing, cycling, clay shooting or simply taking in the natural surroundings, there's something for everyone to enjoy in the stunning Scottish Highlands.
Our aim is to provide a truly special and unforgettable experience for all our guests. We are dedicated to ensuring that your time at Gairnshiel Lodge is both comfortable and memorable, with all the amenities and personal touches you need to make your stay as enjoyable as possible.
Find out more about the unique experiences and services that we offer on our experiences page. This page is dedicated to showcasing all the different experiences that we provide.